Is Your Super on the Right Track?
Posted on June 5, 2014.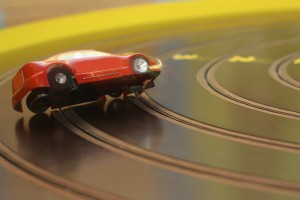 How many super funds do you have? Chances are you are probably not keeping track of where your super is invested. In fact, you could be losing money right now! Consolidating your super into one account puts you back in control of your retirement savings and may save you in fees.
If you have changed jobs, changed your name or moved house, chances are you may have lost track of your super somewhere along the way. The Australian Taxation Office estimates lost super to be worth around $18.8 billion as at 30 June 2010.
By tracking down and consolidating your super funds you are able to save on paying multiple sets of administration fees. Over the years, this could add up to thousands of extra dollars put towards your final retirement benefit.
Some benefits of consolidating your super include:
– Paying only one set of fees which protects your savings from being eaten away. For example, if you are paying $5 per month on three different accounts, you are paying at least $180 per year in fees!  Consolidating this to one account could save you $120 each year.
– Less paperwork to manage as you are only receiving updates from one account each year. This also makes it easier to monitor the growth of your investments over time.
– Developing a more focused retirement strategy to benefit your lifestyle when you eventually retire.
Consolidating super can make managing your savings easier. However, if you are planning to consolidate your money into one fund, be sure to research any exit or entry fees you may be charged in addition to potential costs associated with buying and selling your investments as you change funds.
You also need to be aware that your funds will be out of the market while being consolidated and generally, during this time period, will not see much growth. This is because investments need to be sold and purchased within the new fund which can take up to several weeks depending on the nature of the investment.
You should also check fund entitlements such as insurance. If you do move funds you may need to assess your insurance benefits to ensure you stay adequately covered.
There are a number of advantages associated with consolidating funds. However, before you begin, be sure to contact our office and arrange to meet with a financial adviser. We'll assess your personal situation to make sure that you will not be financially disadvantaged by the change.
Did you know?
Your financial adviser is not limited to any one superannuation provider; they can give you advice on a range of superannuation funds and will always look to provide you with the most cost effective and appropriate option for your specific requirements. Beware of advisers who state they are unable to advise on any of your existing funds as this isn't necessarily true.